As the COVID-19 epidemic spreads across the country and innumerable lockdowns are established, many people are experiencing "pandemic burnout," where they feel exhausted and unable to cope. Not to mention the uncertainty of when the lockdowns will end, which only adds to the grim outlook.
If you're worried about your own or a loved one's mental health, now is a good time to get a check-up. We've put up a quick guide on how to get mental health care in Malaysia, how much it costs, and what to look out for so you can start living a healthier life.
When should you seek mental health assistance?
The first step toward getting and staying well is to seek help, but it can be difficult to know where to begin or who to turn to. It's also natural to be unsure of yourself and wonder if you should try to handle things on your own. It's crucial to remember, though, that it's fine to seek treatment even if you're not sure you're having a mental health problem.
Here are some indicators that you should get help: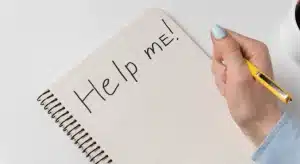 You're always stressed out and worry more than normal.
You're dealing with challenging thoughts and sentiments that are interfering with your day-to-day existence.
You're not getting enough sleep, and it's affecting your everyday routine.
You're irritable and having trouble interacting with others.
You don't always have to be at the lowest point of negativity to seek help. You may simply wish to feel better and find more help to deal with your daily routine, work burnouts, or the emotional labor you've provided in relationships.
Where can I get help with my mental health?
In Malaysia, state hospitals, non-governmental organizations, and private psychiatry services offer mental health care. While the procedure may vary from one location to the next, assistance will be provided based on your needs.
Here are the three most common sorts of businesses and how the procedure and cost will work.
Hospitals run by the government
To use the psychiatry services at public hospitals, you'll require a referral letter. It's available at klinik kesihatan, or the Family Medicine Specialist Clinic. Explain your mental health state and express your concerns. Before sending you a referral letter, Klinik Kesihatan will provide you a DASS (Depression Anxiety Stress Scale) form to examine your status. After that, make an appointment with a psychologist or psychiatrist at the appropriate psychiatry clinic.
Consultation fees at government hospitals are significantly less expensive, and often include medication if it is supplied. If you were referred by a klinik kesihatan, the first appointment would cost you RM5, and if you were referred by a private clinic, it will cost you RM30. The cost of all follow-up appointments is RM5. Certain hospitals, however, may charge a different price. For example, at the University of Malaya Medical Centre, the first appointment costs RM30, with subsequent visits costing RM15. The cost of medication varies depending on what is prescribed.
Note: During your consultation, you may be needed to undergo tests such as blood tests, scans, or an electrocardiogram to check for any indicators of medical concerns.
Private services are available.
It is easier to get assistance in private clinics and hospitals. It is not necessary to get a recommendation letter to receive treatment there. To schedule an appointment with these private services, simply call them. Here is a list of private psychiatric services available in Malaysia.
The cost of private services is on the higher end of the scale. A session can cost anywhere from RM150 to RM450 per hour, depending on the qualifications and experience of the mental health practitioner and the location of the center. The psychological assessments used throughout the sessions to completely comprehend and investigate a client's issue are also charged. The charge can range from RM500 to RM1000 depending on the duration and number of tests performed.
Pro Tip: During the pandemic, many private mental health services, like as The Mind Faculty, People Psychological Solutions, and HumanKind, are offering low-cost therapy for as little as RM50.
Setting in a non-profit and a university
Non-profit mental health organizations are typically operated and managed by mental health experts in order to assist the community in treating mental diseases and raising mental health awareness. University services, on the other hand, refer to services provided by registered psychologists at a particular university, as well as trainees obtaining a Master's degree in clinical psychology or counselling and working under the supervision of the psychologist.
These services are straightforward and easy to use. Before making an appointment, you can contact them via phone, website, or email and express your concerns. Here's a list of non-profits and institutions that offer affordable mental health services, as well as contact information.
These organizations are usually free of charge, have very low fees, or are government-subsidized. The hourly wage for non-profit centers varies from RM30 to RM150 depending on the situation. Universities charge substantially less per session, ranging from RM30 to RM50, because you will be supervised by training counsellors.
All therapy and counseling sessions will be performed online due to safety concerns! For a comfortable online counseling session, make sure you have access to the internet, a smartphone or laptop with a working camera and microphone, and a private place.
What you should know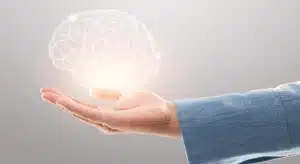 While mental health treatments are becoming more widely available in Malaysia, we still have a shortage of mental health specialists. According to research, Malaysia's counsellor-to-individual ratio is 1:980,000, well below the WHO's recommended psychiatrist-to-population ratio of 1:10,000.
If you're thinking about using public healthcare, be prepared to wait a long time. It could take weeks or even months to get an appointment or follow up for further checkups, depending on the urgency of the situation.
Private services have a shorter waiting list, and clients can receive their services practically instantly. It does, however, come at a higher cost.
The waiting list for NGOs and university services varies depending on the organization and the number of people they serve.
We hope that this information has given you a better understanding of how mental health treatments are provided in Malaysia. When it comes to seeking counseling, it's natural to be skeptical and apprehensive, but keep in mind that your mental health should always come first. To cope with these unique times, everyone can benefit from talking to a mental health expert.
Is it possible that you're displacing symptoms of impatience and motivation? Keep an eye out for these symptoms that the epidemic is affecting your mental health.